The customer service features you need
OMNI-CHANNEL MONITORING
Monitor customer feedback and respond to social commentary across multiple social channels. Create cases and messages directly from your social feeds into Resolution1 Case Manager.
CASE ASSIGNMENT & ANTI-COLLISION
Improve agent productivity and get cases resolved faster using case rules, inactivity alerts, and category labels.
INTERNAL NOTES & COLLABORATION
Easily collaborate internally across teams and departments using internal notes.
Finally a helpful customer service solution, the way you want it
R1 Contact Widget
Convert your static contact us page into a dynamic call-center like experience. Allow your website visitors to conveniently connect with your business from any page using the pop-up contact us button.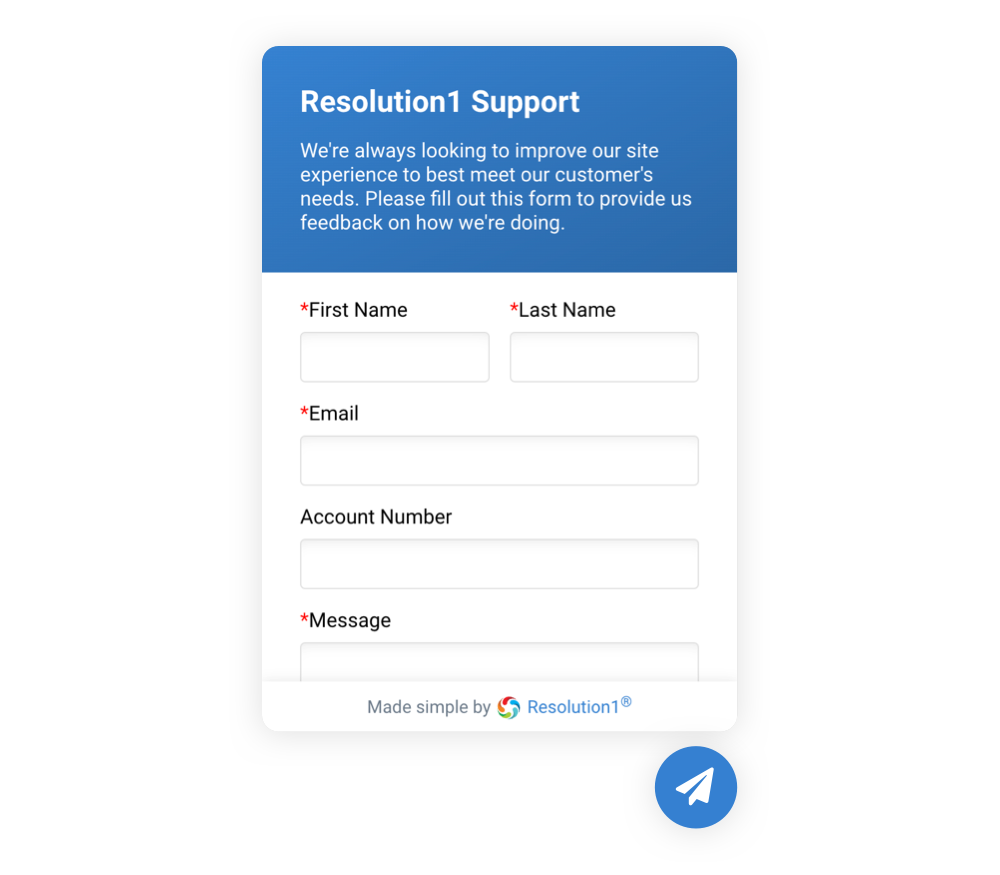 Live Chat
Reach your customers when they need you most! With Resolution1 you can ask your customers to provide detailed information before chatting with an agent, such as account details, department or category. 
Private Communication
Enhance every customer interaction by utilizing the latest digital customer service technology to privately engage customers on a deeper level, increase satisfaction and decrease resolution times.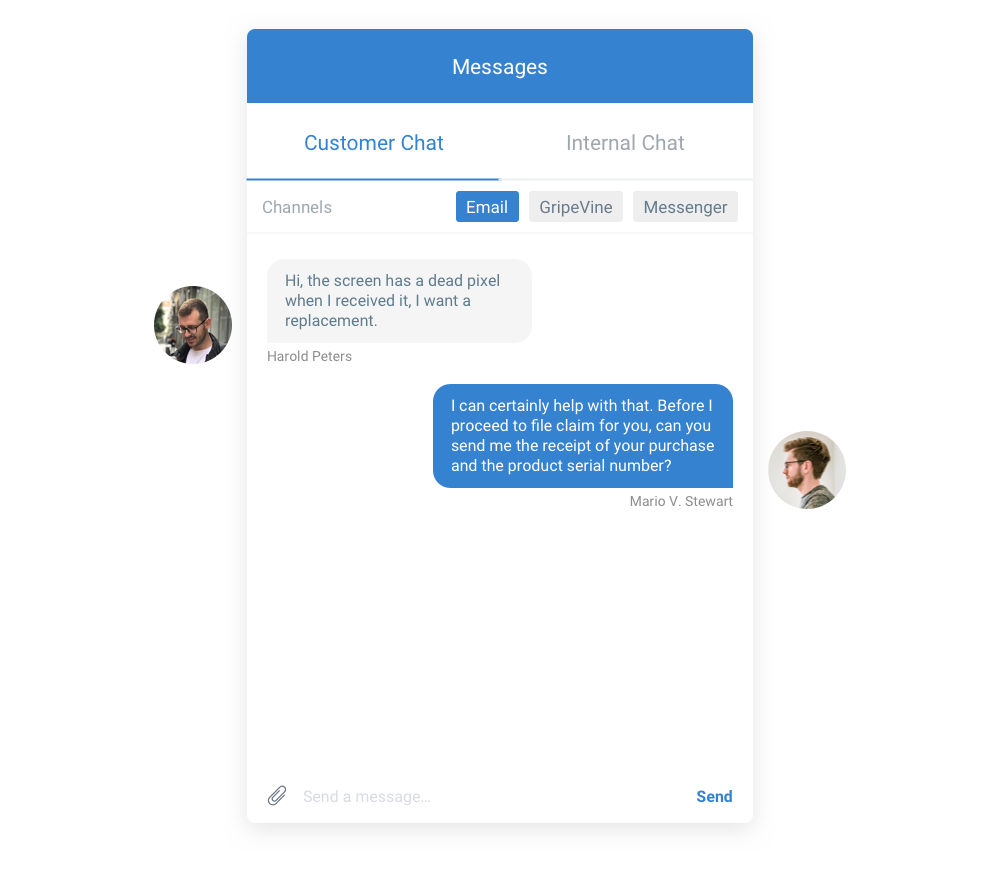 Case management
Make every conversation count by bringing context to the conversation to increase resolution rates and foster a deeper relationship with your customer. Track and respond to all customer cases from one central place using a shared inbox. Monitor the status of cases and work together as a team. You can also easily change the case priority, department, category or even assign it to another team member.
Team collaboration
Collaborate across teams, departments, and even include support people to join the customer conversation without leaving Resolution1. Agents can work together to see what the customers needs are and communicate privately to speed up the resolution process.
Social feed & watchlist
Consolidate all customer feedback across social media sites and easily respond through your company's social channels.
Agents can also use watchlist to pin posts from social sites for later review, aggregate for lead generation, and share internally with other departments and team members to create custom notes or generate cases.